National Hub for Receiving and Distribution of Earth Observation Data
ESTABLISHMENT OF A NATIONAL HUB (GROUND STATION) FOR RECEIVING ANDDISTRIBUTION OF EARTH OBSERVATION SATELLITE DATA
The use of satellite derived data and related technology tools by relevant national agencies in many potential fields including agriculture, environment, forestry, wildlife and nature resources management, marine and coastal resources management, urban development, surveying and lands, meteorology, climate change and disaster management is not at adequate level in Sri Lanka. This lapse would deprive our economy of the opportunity to realize its potential by way of contributing to efficiency-enhancements through technology-driven process-transformations in many of those fields. The dominant constraint resulting in the aforesaid sub-optimal use of this technology has been the unavailability of requisite Satellite Ground Station infrastructure for down-linking of such data from desired international earth observation satellites together with appropriate mechanisms for receiving and distribution of such data.
The present project is proposed in order to address the above deficiency in our overall national technological capabilities and to enable optimal use of space derived data and tools in county's development efforts. The initial proposal submitted in this regard by the Arthur C Clarke Institute for Modern Technologies (ACCIMT) was approved by the National Planning Department in 2013. Subsequently, a 12-acre block of land has been earmarked for the purpose at Thalagalawatta, Homagama within the premises of 'Techno City' that is being established under the 'Western Megapolis', by the urban Development Authority (UDA).
The scope of the project primarily involves the following:
Design, acquisition, installation and commissioning of 03 Ground Station Systems, and other related systems, equipment and facilities necessary for,

Overall operation and maintenance functions of the center, and
Research and development, and Training functions.

Design and construction of buildings and related infrastructure for accommodating the requisite technical operations, training, R & D, and administrative facilities.
Agreements for data down-linking may be concluded in parallel.
Government agencies having a stake in Remote Sensing and other space technology related applications as such Department of irrigation, Department of Agrarian Development, Department of Agriculture, Survey Department, Department of census, Mahaweli Development Authority Sri Lanka, Urban Development Authority, Department of Forest, Department of Archaeology, Department of Meteorology, National water supply & Drainage Board etc.
Potential for foreign technical cooperation
There are opportunities of potential collaborations for national space agencies or related administrations of technologically advanced nations, who have no ground station facilities located currently in this region, to co-locate a ground station within this site, which would enable sharing of their satellite data as well as ground station facilities with Sri Lanka at no cost.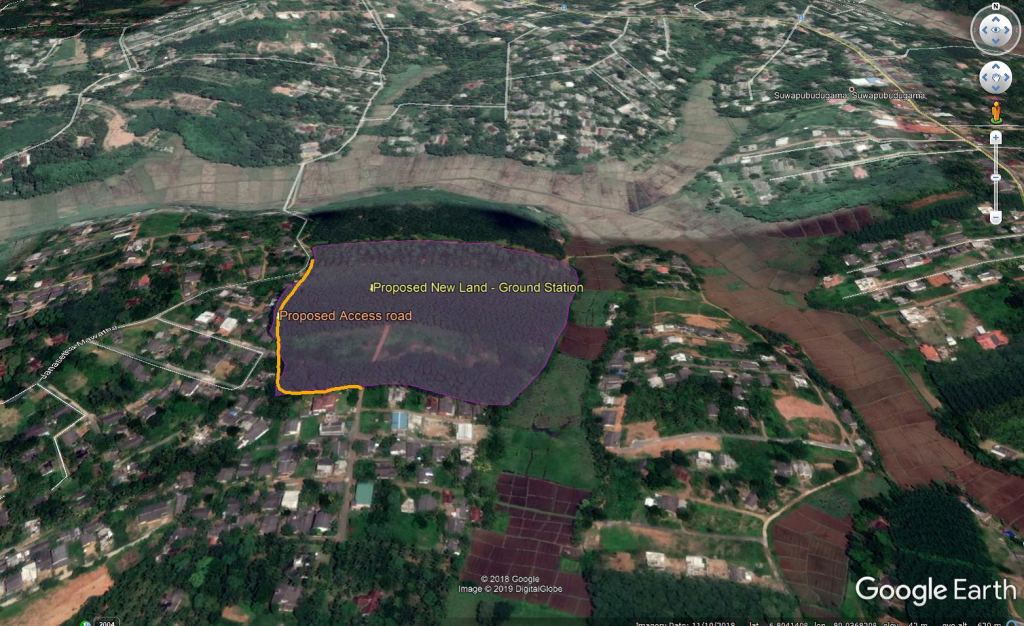 Proposed site at Thalagalawatta, Homagama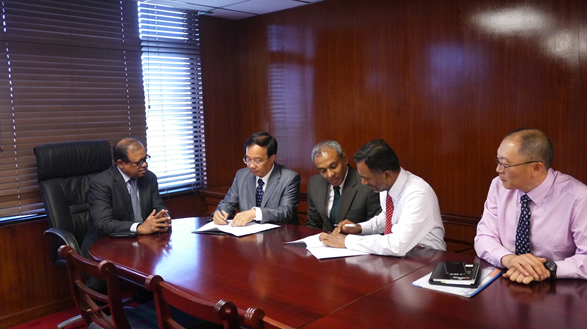 Signing MoU with Institute of Remote Sensing and Digital Earth, China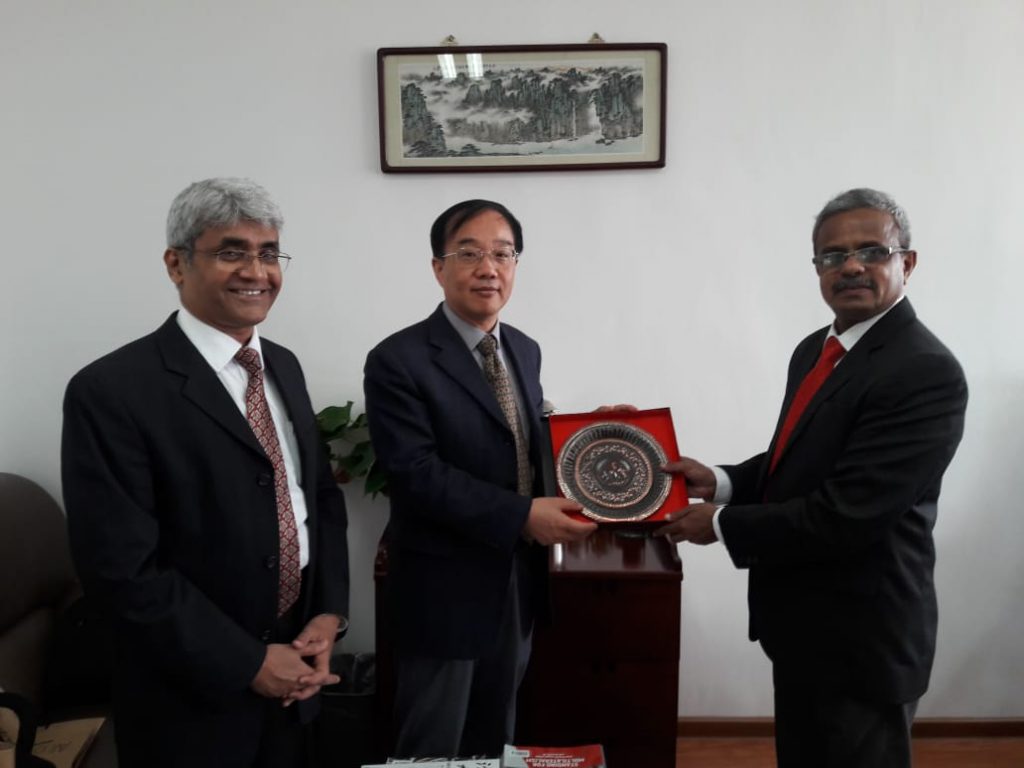 Recent visit to RADI by Secretary of Ministry of Science, Technology & Research and Chairman of ACCIMT