Space Application Division


Space Applications Division has been engaged in the activities in the area of RS/GIS (Remote Sensing/Geographic Information Systems).
Arthur C Clarke Institute for Modern Technologies was designated as the National Focal Point for Space Technology Applications in the Island at the Ministerial Conference on Space Applications for Development in Asia and the Pacific, held in Beijing in 1994.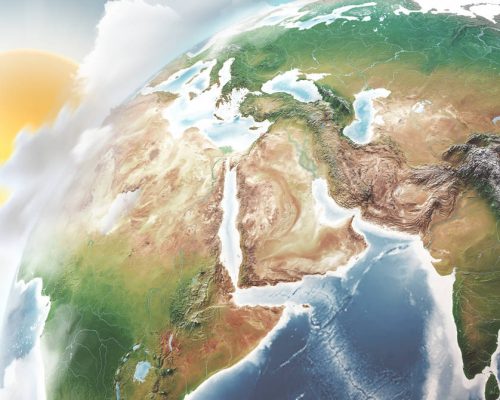 Having recognized the need for a national platform for dissemination and exchange of knowledge and experience in the areas of Geographical Information systems, Remote Sensing and Global Positioning Systems to address the socio economic issues pertaining to the management of spatially disbursed resources in the Island ACCIMT has organized several National Conferences.
In order to achieve the vision and mission; to develop, foster and facilitate the domestic base modern technological capabilities through innovation, research & development, training, industrial services and international collaboration, Space Technology & Applications Division at the Arthur C Clarke Institute for Modern Technologies is doing their best using Remote Sensing (satellite remote sensing and airborne remote sensing) and Geographic Information Systems (GIS) in a wide range of applications.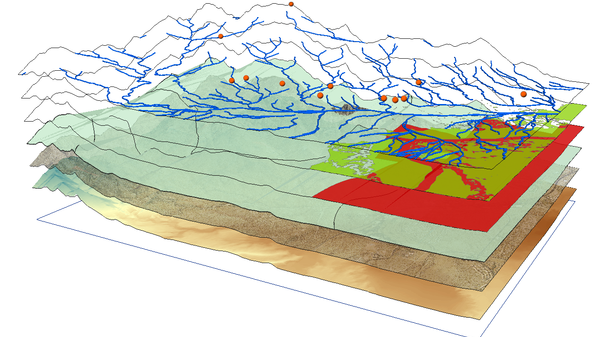 The current projects which are being carried out at the Space Technologies & Applications Division are agricultural drought monitoring and early warning, GIS for niche modelling of Dengue Fever,  national hub for receiving and distribution of earth observation data. Furthermore, feasibility studies are being carried out with regard to early detection of Blistor Blight disease of tea, land use land cover mapping for Sri Lanka, crop monitoring and revealing reasons behind agricultural diseases etc.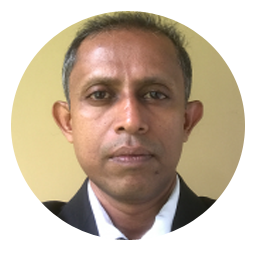 Principal Research Scientist (Astronomy) / Acting Director (Space Technology & Application)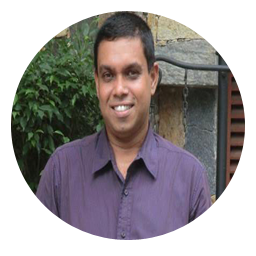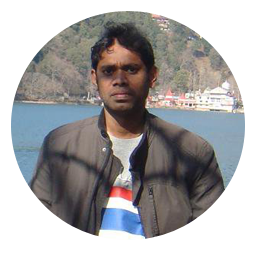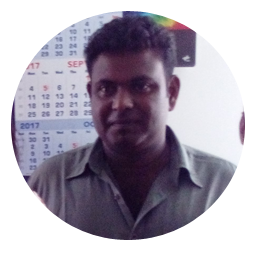 Mr. Buddika Sampath Marasinghe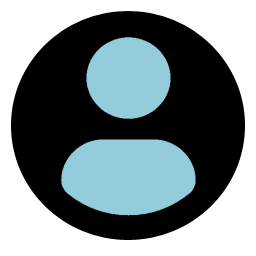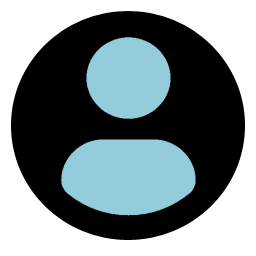 Mrs. Nilushika Jayawardhana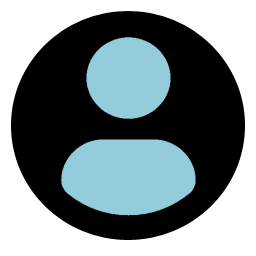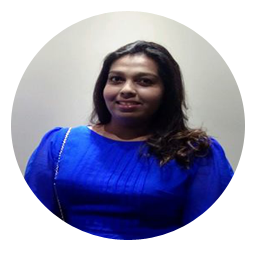 Laboratory / Equipments / Soft wares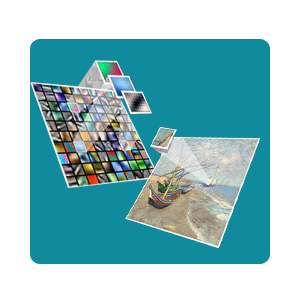 Image processing and analysis facility
We are involving in digital Image Processing which are applied to remote sensing images obtained from various satellite sensors including Image preprocessing, Enhancement, Transformation and Classification. The processed image can be used to interpret visually or electronically or digitally to extract the information about the illuminated target.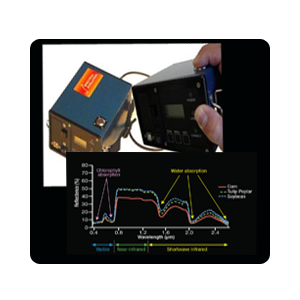 Spectroscopic facility with hand-held contact probe and PSR-1100F portable Spectroradiometer
Arthur C Clarke institute have in hand spectroscopic facility with hand-held contact probe and PSR-1100F portable Spectroradiometer (spectral range of 320–1100 nm) which take measurements of spectral reflectance and spectral radiance of a source. This instrument has stand-alone systems that work independently without need to be connected to a PC. This makes highly portable while maintaining the accuracy of a spectroradiometer.
Universities and research organizations are welcome if they are interested with collaborative projects.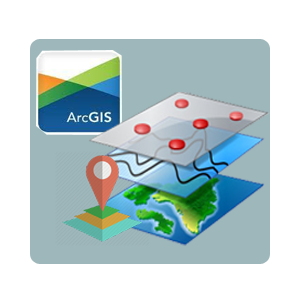 ArcGIS is a geographic information system (GIS) working with maps and geographic information. It is used for creating and using maps, compiling geographic data, analyzing mapped information, sharing and discovering geographic information, using maps and geographic information in a range of applications, and managing geographic information in a database.
The system provides an infrastructure for making maps and geographic information available throughout an organization, across a community, and openly on the Web.
Continuous Professional Development Courses
Short course on Geo-information for earth system science
Introduce the use of geo-information technology, GIS, remote sensing, GNSS and Cartography, with the concepts of earth system science for the sustainable development of the country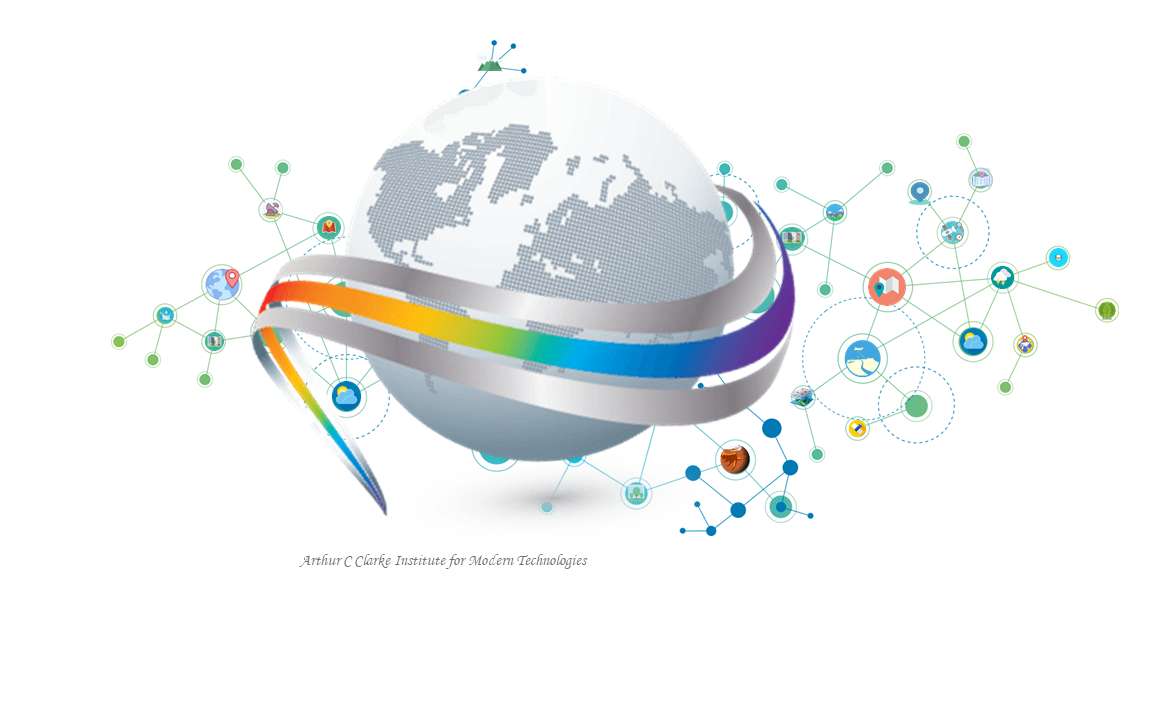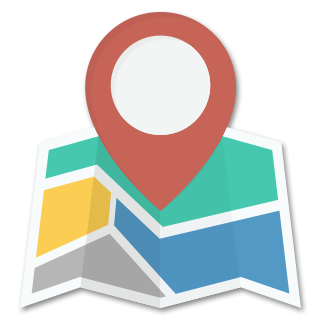 Research methods & design for geographical information systems and remote sensing
Introduce an exploration of issues of general relevance to empirical investigation in the field and an overview of research methods.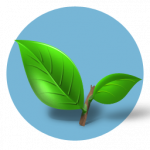 Detection and Assessment of Blister Blight disease in Tea Canopies

Blister Blight, caused by biotrophic fungus known as "Exobasidium vexans Massee", affects the young tea leaves and leave diseases are very significant in tea production.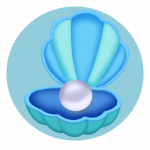 Space Technologies for Assessment on Environmental Factors and Marine Cultured Pearl production Areas in Sri Lanka
Cultured pearls are simply real pearls managed in a semi-controlled environment.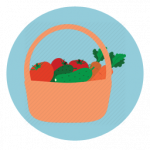 Analysis of Spectral properties for 3 vegetables for full crop lifespan
Spectral signatures are used by Scientists, Geologists and other various professionals mainly for classifying and identifying vegetation and minerals, their geo-spatial distribution and other specific areas in spectroscopy research.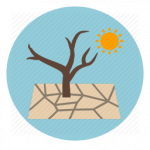 Agricultural drought monitoring project
Agriculture is the base of national Food Security. As an agriculture based country, the monitoring of agricultural droughts in cultivated areas of Sri Lanka is vital.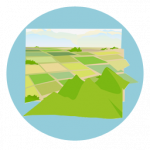 The Potential of use of integrated Hyperspectral and Multitemporal Multispectral Satellite Imagery Data for Small Scale Land Use Land Cover Mapping -Ampara District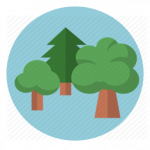 Investigate the Potential of use of Synthetic Aperture Radar (SAR) data for Forest Height Estimation of Sri Lanka
Forest Cover is a Critical ecosystem component. Therefore it is real requirement to robust, easy method to monitor Forest condition frequently to better Management activities.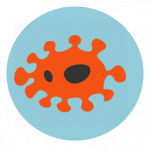 Use of Geographic Information Systems for niche modeling of infectious diseases using remotely sensed environmental factors
Blister Blight, caused by biotrophic fungus known as "Exobasidium vexans Massee", affects the young tea leaves and leave diseases are very significant in tea production.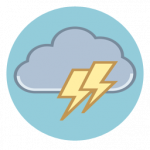 Influence of Land Use and Land Cover Change on the Lightning
Lightning is unpredictable disaster and it occurs as a result of high air temperature near the surface during summer days and started to begin as result of static charges in a rain cloud.