Analysis of Spectral properties and Arial image characteristics for 3 vegetables for entire crop lifespan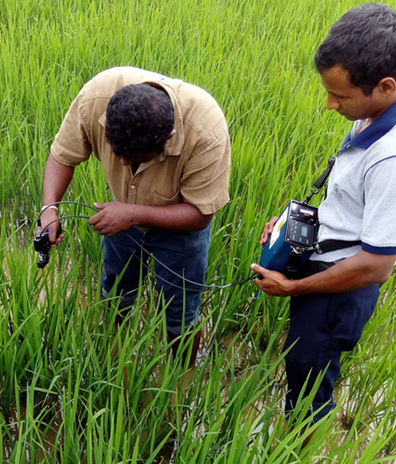 Spectral signatures are used by Scientists, Geologists and other various professionals mainly for classifying and identifying vegetation and minerals, their geo-spatial distribution and other specific areas in spectroscopy research (for example plant physiological studies, food quality assurance, etc.). 

Until 2017, there were no significant evidences for existence of spectral signature records in Sri Lanka for vegetation and minerals. In the beginning of 2017, ACCIMT has initiated a project to establish a Spectral Signature Bank for collecting and storing Spectral signatures of native vegetation, in order to fill the technical gaps of lacking spectral references for Remote sensing application.
It is vital to collect spectral signatures of vegetable plants over it's, lifespan to cover the all phenological behaviour, for accurate and efficient classification of vegetable types using various space-born imaging technics. 

Further, there are many internal, external and environmental factors which significantly influence the changes of Spectral signature even within the same plant sub species. Therefore, managing records on internal factors such as crop age, height, weight, NPK concentration, leaf area index, etc., external factors such as records related to crop management practices, diseases, pest attaches, controlling measurements and environmental factors such as soil moisture, rain fall, soil pH, etc., according to the crop phenological stages are important requirement to obtain high quality and accurate data sets for remotes sensing applications which facilities to easy and efficient data processing and analyses.
As a pilot project we propose to grow three short term vegetable types which each vegetable has four beds (specify the bed size) and each bed consist with one verity. Plant beds are maintained throughout its lifespan and measure spectral signature for crop canopy and leaves weekly. Meanwhile, aerial images are taken using UAVs from different altitude and using different sensors (RGB, NIR and SWIR) weekly.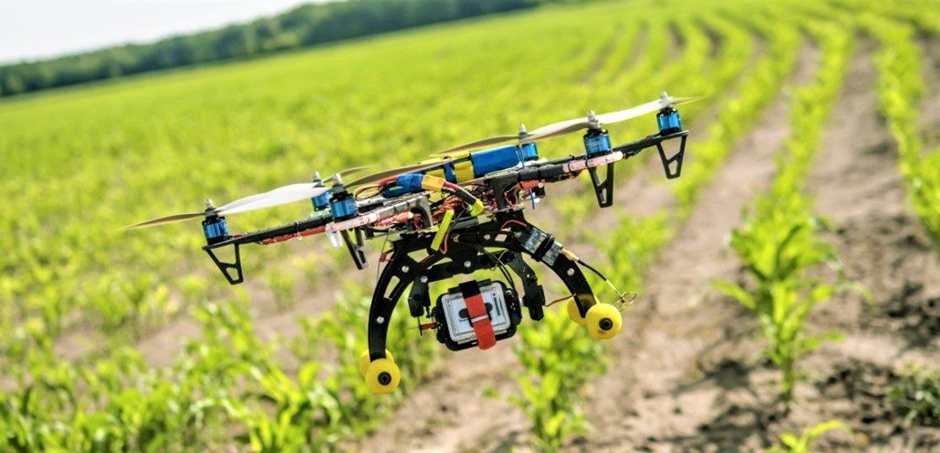 In addition to that, measurements will be taken related to internal, external and environmental factors, daily and weekly.
Also propose developments:
• Customised UAV for image capturing
• Spectral signature sampling tripod
as parallel projects to support main project which can be implemented via communication divisions.
Main Deliverables
1. Evaluation of crop spectral properties for three vegetables respective to different phenological stages.
2. Evaluation of crop spectral properties for different verities in same vegetable type related to different phenological stages.
3. Evaluation of sensor capacity to distinguish different crops in different maturity related to the different flying heights.
4. Document three Sri Lanka native vegetables (respective to 12 verities) spectral properties for different phenological stages in Spectral Signature Bank.